Welcome! ~ If you had an account on our previous website,
Please go to www.discountpond.com/getstarted
Enter Your email address to retrieve your temporary login password.
503375
Little GIANT Small Submersible pumps are designed for continous circulation of statuary fountains. Made with some of the industry's most durable materials, our pumps reach peak performance when completely submerged.
Applications:
Ideal for continuous circulation of ponds or fountains
Use submersible or in-line

Features and Benefits:

Epoxy coated cast aluminum construction
Oil-filled for cooling
Pre-screen included for protection
Specifications:
500 GPH @ 1'
115V
60HZ
220 Watts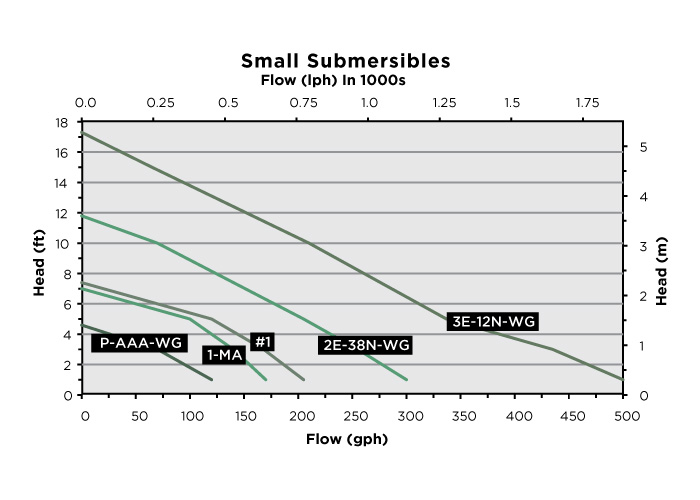 ---